where has this
bean

your whole life?
How it works
WHAT IF YOU NEVER CRIED INTO An empty BAG OF BEANS AGAIN?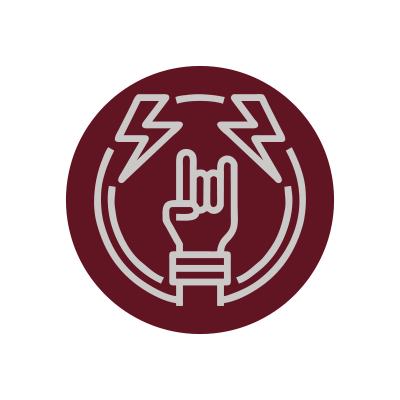 I AM A REBEL & THESE ARE MY BEANS.
Do you want 3 bags of coffee on your doorstep
once a month for the foreseeable future?
Ofcourse you do!

CLICK THE SUBSCRIBE BUTTON
BELOW TO GET STARTED
ADD THE SUBSCRIPTION TO YOUR CART.
Throw that subscription in your cart and follow the cues. Our system will ask you to choose the variety of beans you'd like to come your way, how you want them ground (or not) and where we should send them too.
WANT TO CHANGE YOUR ORDER IN THE FUTURE?
NO PROBLEM, JUST EMAIL US. WE'VE GOT YOU!
AND NOW, WE ROAST.
It's about to get so fresh at your house because we roast your coffee to order and ship it right to you!

THE ONLY WAY TO GET REBEL BEAN COFFEE ANY FASTER IS TO CAMP OUT AT OUR OKOTOKS, ALBERTA ROASTERY.

4. UNBOX, DRINK UP & REPEAT!
NEVER LEAVE YOUR HOUSE AGAIN.
Okay, so I guess in theory you might need to leave your house again…but it won't be for coffee! On that front we've got you covered.
START YOUR SUBSCRIPTION TODAY
CAN'T FIND THE PERFECT GIFT FOR your favourite Rebel?
forget the socks, the worlds best mom mug or another tie,
give them what they actually want - coffee that never runs out*
*okay okay it totally runs out but the joy is that 3 freshly roasted bags will come next month too!
WE MAKE COFFEE AT YOUR DOORSTEP
SO EASY
YOU FEEL LIKE YOU'Re WINNING WITH EVERY CUP
TERMS
ACCOUNT
When you make a purchase from the Shop, you may create an account as part of the checkout process. You are responsible for maintaining the confidentiality of your password and restricting access to your password and account. You further agree to accept responsibility for all purchases and activities that occur under your account.

Continuous Subscriptions: When you register for a coffee subscription, you expressly acknowledge and agree that (a) Rebel Bean Roasters Inc. (or our third party payment processor) is authorized to charge you on a recurring basis for your coffee subscription for as long as your coffee subscription continues, and (b) your coffee subscription is continuous until you cancel it or we suspend or stop providing access to the sites or products in accordance with these terms.
Subscription Cancellation: You may cancel your coffee subscription at any time by logging in to your account and following the cancellation procedures. Your cancellation will be effective immediately, but you must cancel at least 48 hours prior to your next recurring payment date. You are responsible for all coffee subscription charges incurred before the effective date of your cancellation.
In the event you cancel your Coffee Subscription, please note that we may still send you promotional communications about our coffee, unless you opt out of receiving those communications by following the unsubscribe instructions provided therein.
Payment
PRICING AND AVAILABILITY
All prices for products and the associated shipping costs are shown in Canadian dollars. All items are subject to availability and we reserve the right to impose quantity limits on any order, to reject all or part of an order, and to discontinue products without notice, even if you have already placed your order. All prices are subject to change without notice.
In the case of subscriptions, we will notify you by e-mail should any items in your subscription be changed, discontinued or altered in price. After being notified, it is your responsibility to logon to your Rebel Bean Roasters account and make any necessary adjustments to your existing subscription items. If no action is taken, we will automatically deactivate your subscription and notify you via e-mail. Should you like to continue subscribing after the account has been deactivated you will be required to create a new subscription order.

Refunds
When you shop with us, we want you to be completely satisfied. If for any reason you are not satisfied with your purchase, please call us at (403) 620-8624 or e-mail us at roaster@rebelbeancoffee.com. Office hours are Monday-Friday 9 am – 4 pm. We do not allow returns or exchanges.
Shipping Terms and Policies
Once your order is placed, Rebel Bean Roasters will handcraft your coffee within 2 business days and ship it to you. Normal delivery time is: Alberta (2-3 days), balance of Canada (3-5 days), USA (6 days) and International (6-8 weeks). We do not provide a shipping confirmation.
Our standard business hours are Monday through Friday, 9 am to 4 pm. Standard shipping is typically via Canada Post, but we reserve the right to substitute another carrier to deliver your order. Rebel Bean Roasters offers free shipping anywhere in Canada on subscription orders and charges a flat rate of $12.00 (plus GST) on any other orders.
ORDER A SINGLE BAG OF BEANS TO YOUR DOORSTEP
Questions?
we'VE GOT ANSWERS